The three-day 2023 Champs Trade Show ended successfully on June 8th in Chicago, U.S.A with  with the enthusiastic participation of US e-cigarette fans. During the great show, DRAGBAR B6500 stood out from the crowd.
In the event site, ZOVOO posted a large poster of DRAGBAR B6500 and displayed a variety of exhibits, detonating the focus of the scene. The eye-catching DRAGBAR products has gained strong cooperation intentions.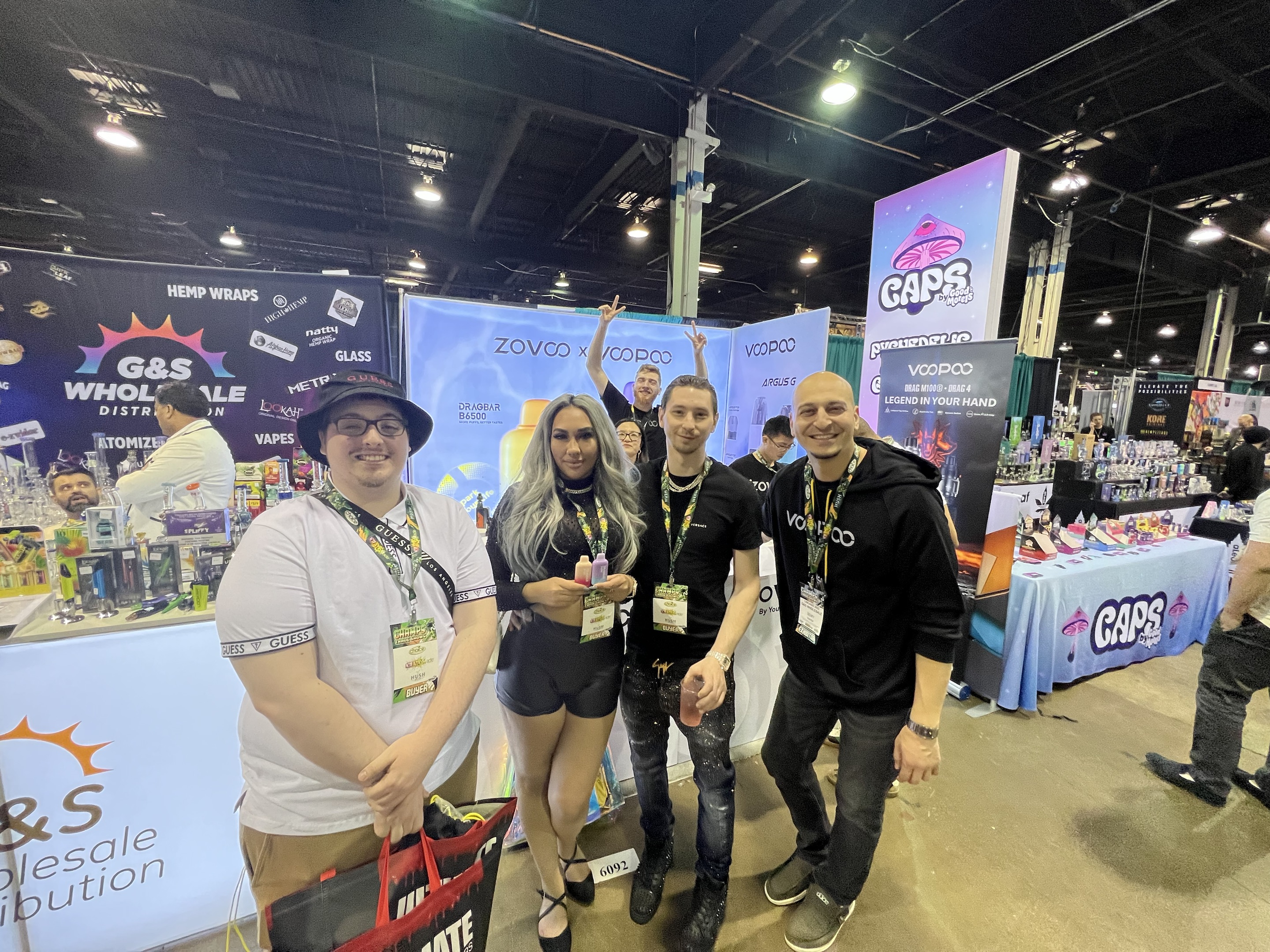 DRAGBAR B6500 was not only with a outstanding appearance, but also attracted many visitors attending the show to try out the vaping. ZOVOO's staff also very kindly prepared paper questionnaires and invited exhibitors who tried vaping the DRAGBAR B6500 on site to fill in the sheet and score the rich and varied flavors of the new DRAGBAR.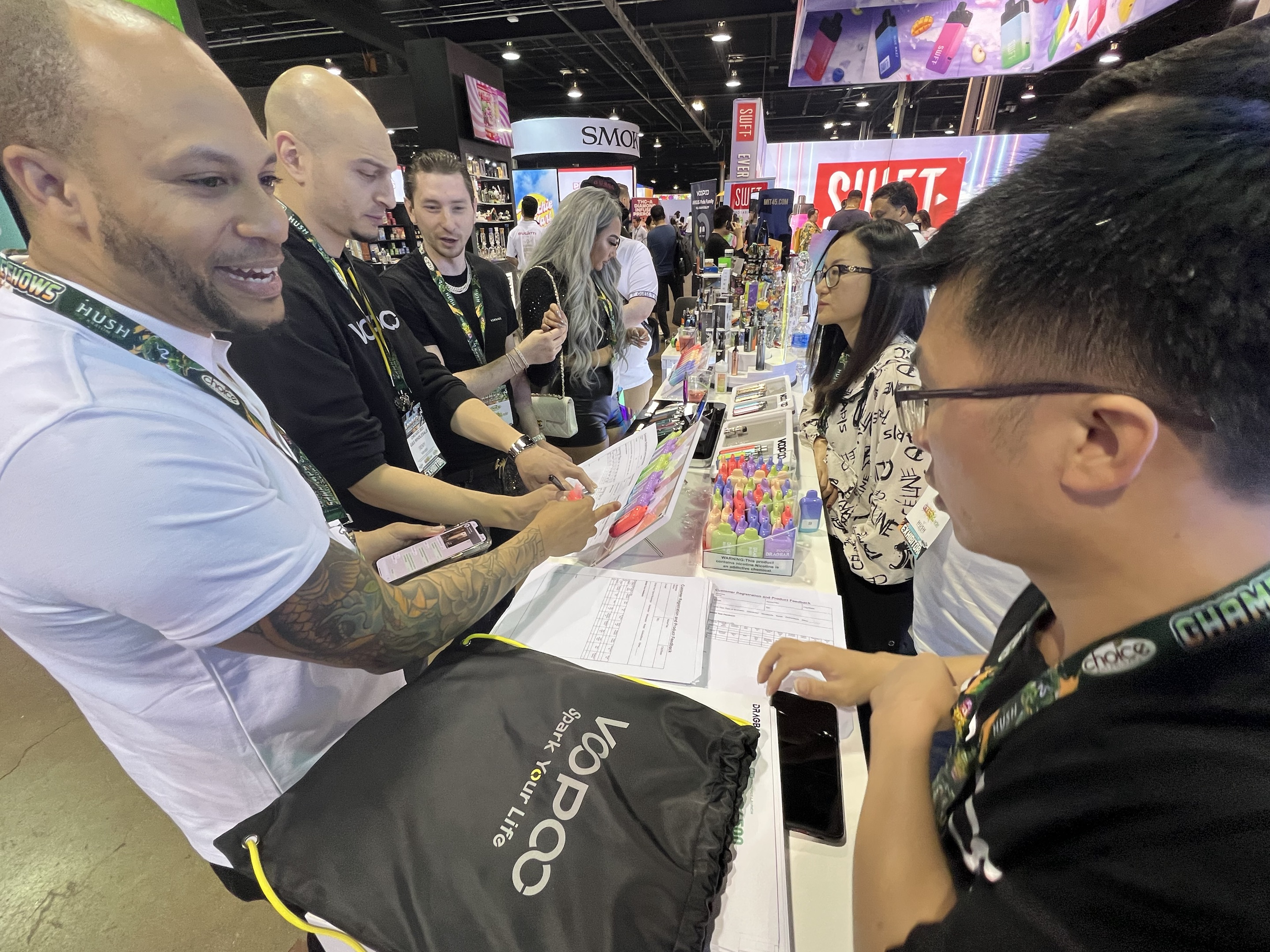 Double juicy every sip. DRAGBAR B6500 distinguish itself with 20 fresh flavors in vibrant colors. It is newly-launched and long-waited, shined at the great vape event. With its ingenious slogan of "Double Juicy Every Sip", the eye-catching DRAGBAR B6500 applied the updated Mesh coil that provides a rich and juicy flavor to every puff, with a more highly reducible taste and an irresistible freshness than ever before.
Many respondents left very positive comments about DRAGBAR B6500 on the questionnaire. One of the respondents said that the taste of DRAGBAR B6500 was perfect and the flavor was still very constant after many puffs. He tried the blue razz ice flavor and described it as a smooth vape with the perfect balance of juicy raspberries. It had a nice amount of sweetness but not too strong. There was a lovely uplifting hint of cooling on the exhale. Overall a solid fruity and delicious blue raspberry taste. He definitely loved the flavor and would like to try more flavors.
It is believed that in the future the excellence of DRAGBAR B6500 will gain more recognition!
As one of the most developed e-cigarette markets in the world, the United States is in dire need of diverse and advanced e-cigarettes to fill the growing demand. In the current highly competitive disposable vape market, ZOVOO has always adhered to compliance standards, innovated to create quality e-cigarettes, and forged a global leading brand.
Instagram:https://www.instagram.com/dragbar.official/
Facebook:https://www.facebook.com/dragbarglobalofficial
Twitter:https://twitter.com/dragbarofficial
YouTube:https://www.youtube.com/@dragbarofficial
TikTok:https://www.tiktok.com/@zovoofans
*During internal testing, Dragbar B6500 can support 6500 puffs at maximum. (The actual number of puffs will be affected by personal vaping habits)
WARNING: This product contains nicotine. Nicotine is an addictive chemical.