What is the TPD?
The TPD landed on May 20, 2016 and drastically changed the vaping landscape in the EU. A new term entered vaping vocabulary, as everybody had to make sure that their vapes were "TPD compliant." But what is the TPD?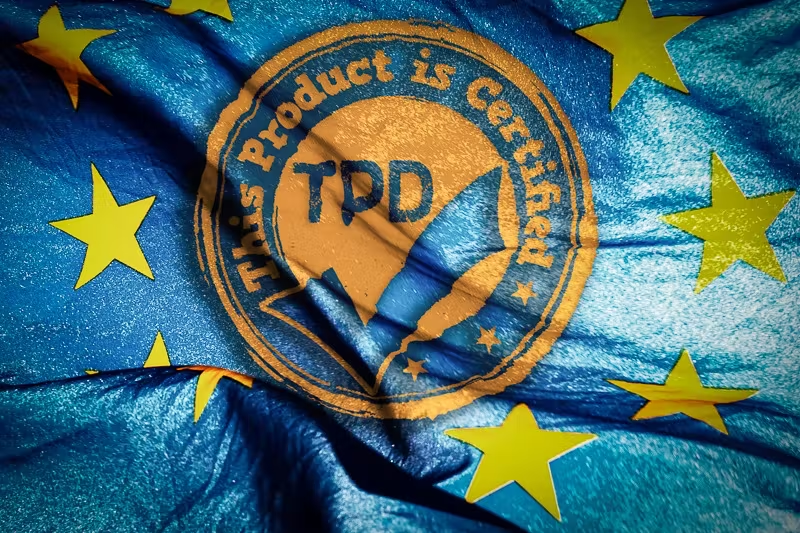 The Tobacco Products Directive is a "directive of the European Union which places limits on the sale and merchandising of tobacco and tobacco related products in the EU." The TPD was originally created in 2001, but was revised in 2014 to include e-cigarettes.
After passage, each EU member state had to transpose the requirements of the TPD into their own laws by May 20, 2016. After that, most countries allowed retailers a one-year period to sell through their non-TPD compliant stock.
With every EU country essentially having its own interpretation of the TPD, understanding all of the regulations is pretty complicated. But there are a number of regulations that pertain to vape tanks and e-liquid which apply in all EU countries and are relevant to all vapers. And as is the case with most rushed regulations, there are loopholes that make things easier for both businesses and customers.
The key rules of the TPD include:
1) Product characteristics: New products must comply with requirements relating to their design. These include the size of bottle (max. 10 ml), tank size (max. 2 ml), child-resistant/tamper-evident packaging and refill mechanism technical rules.
2) Notification: Product informati---for example, product characteristics, formulation/toxicology and emissions---must be submitted to the MHRA via the EU-CEG portal prior to product launch.
3) Packaging and labelling: There are new rules about packaging. For example, a health warning must appear on the label, and certain warnings and precautions must appear in the leaflet. Each EU member state health warning which must be in its native language.
4) Classification of labelling and packaging rules (CLP): With e-liquids, there are rules on the labelling of mixtures that are separate and pre-date the new vape laws. These include the requirement for an exclamation mark or skull and crossbones pictogram, and precautionary statements.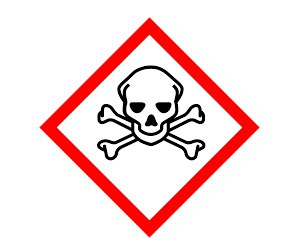 5) Producer registration: Companies must register with the authorities (where applicable) to sell directly to customers via the Internet.
Want to find out if your vape tanks and e-liquid are TPD compliant? Then keep reading.
TPD compliant vape tanks
The TPD stipulates that:
The maximum capacity for a "disposable electronic cigarette, a single use cartridge, or a tank" should not exceed 2mL
Vape tanks should come with nicotine warning stickers
If you're a fan of multi-mesh sub ohm tanks, the 2 mL capacity rule probably means carrying a refill bottle when you leave home. While this regulation is not enforced heavily in some EU countries, in others finding a tank with larger capacity in a vape shop is impossible.
Loopholes
Some companies are coming out with spare kits that add capacity to their tanks. These are usually separate purchases, since including these kits in the original packaging would defeat the purpose of the rule. Regulating a package that includes a chimney part and a spare glass is close to impossible, so here's your solution for that.
Other companies tried an even simpler solution. By simply adding a silicon gasket inside a tank they were able to reduce its capacity to 2 mL. The user can easily remove the silicon piece and regain the lost milliliters in a matter of seconds. That's an easily recognizable "hack", which is probably the reason we don't see it implemented often anymore.
Another workaround to the capacity regulation is simply ordering from abroad. Opening every single vape mail package that comes to the EU from China, and checking the capacity of every single tank, is not something that's likely to ever happen. But bear in mind that some EU countries have banned cross-border purchases altogether. Check the laws of your country if you don't want last minute surprises.
Although not a loophole, it's good to know that RDAs are not subject to the 2 mL limit. But if you are planning on using your RDA with a squonk mod, bear in mind that squonk bottles may be regulated at some point, and it is already being discussed in the U.K.
TPD compliant e-liquid
E-liquid manufacturers need to follow these rules in order for their products to be TPD compliant:
1)Bottle capacity must not exceed 10mL
2)Nicotine strength must not exceed 20 mg/mL
3)Bottles must have childproof caps and nozzles that limit liquid flow
4)Bottles must have nicotine warning stickers
5)E-liquid boxes must include warning and informational leaflets
The first two rules are the ones that are most relevant to customers, as they limit all e-liquid to 10 mL bottles and 20 mg/mL nicotine strength.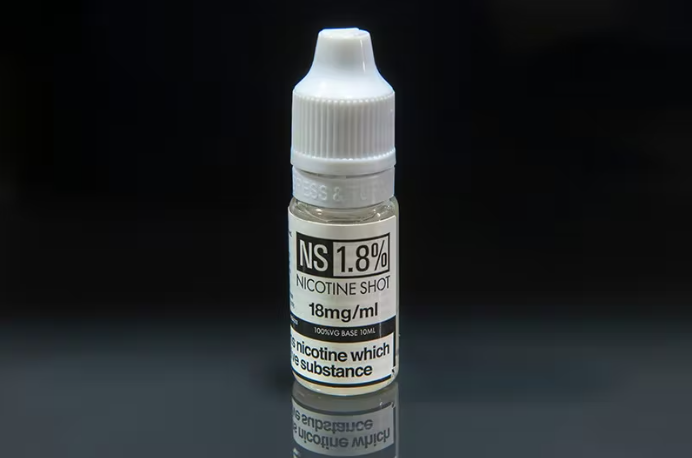 Loopholes
If you were vaping on higher nicotine strength, then chances are you had to limit yourself to 20 mg/mL. Some vapers bought higher nicotine e-liquid in bulk before the TPD came went into effect, but e-liquid does eventually lose flavor and potency. Others resorted to ordering juice or nicotine base from outside the EU, but that's very risky as most companies that will sell non-TPD compliant products to EU customers are practicing shady business models.
The 10 mL bottle limit is easier to work around. E-liquid manufacturers started producing nicotine-free "shortfills", comprised of flavor concentrates, PG and in some cases VG. The customer just needs to add VG and PG in their preferred ratio, and nicotine, which comes in the form of TPD compliant 10 mL nicotine base bottles (or "nicotine shots" as they are commonly referred to).
Another solution is to DIY your own e-liquid. Empty bottles, flavor concentrates, VG and PG are not (and generally can't be) regulated by the TPD. Just get yourself some nicotine shots, a scale and some gloves, and you are ready to start creating amazing recipes. And if you are hesitant to start experimenting with recipes, there is another middle-ground solution.
More and more premium juice companies have started releasing their e-liquid recipes in concentrate form (called "one-shots" or "flavor-shots"). These usually come in 10 or 30 mL bottles that contain PG and flavor concentrate mixes. Just grab a bottle, mix your one-shot at its recommended percentage with the required nicotine shots, VG and PG, let them steep for a while, and you've got your own homebrewed premium juice.
Other issues for manufacturers
The restrictions above are the ones with direct impact on vapers, but there are additional regulations that affect vape manufacturers. The most important changes for vaping companies include:
Six-month notification for new products: All companies have to notify their country's regulatory agencies six months before being allowed to sell any new product. This rule is not enforced in many countries, but it has undoubtedly slowed innovation in the vaping industry and reduced the number of products available to vapers where implemented
Emission testing for e-liquids: This is a headache for manufacturers but may actually be a good thing for consumers. It's expensive, but it has built some confidence in the quality of e-juice and did a lot to combat the vacuous "we don't know what's in it" argument
Advertising restrictions: In many countries, TV and radio advertising is not allowed, and newspaper ads, product placement deals, and online or social media-based promotions are also prohibited.