The four-day ASD Market Week 2022 will will be grandly opened in Las Vegas on August 21st. As an innovative leader in the field of disposable vaping, ZOVOO is looking forward to meeting you at the wonderful event site!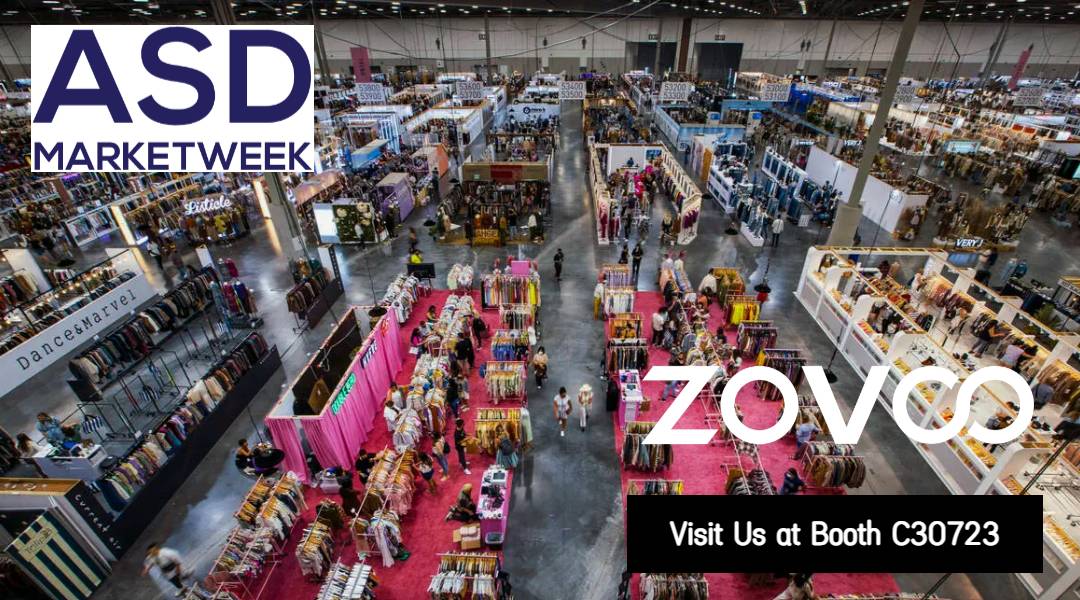 ASD is not only the largest trade show for consumer merchandise in the United States, but also the most professional world-class event in the world's B2B industry. This year, the event will gather 1,500+ global vendors, including 200+ e-cigarette brands, to share the current trend leading products, cutting-edge consumer insights and commercial trends. 30,000+ professional buyers are expected to visit the event.
At booth C30723, as one of the most emerging VAPE brands in the US, ZOVOO will feature a full range of products of the year and showcase new technological breakthroughs and smarter experience in the vape industry. On this occasion, ZOVOO looks forward to establishing connections with more excellent partners, peer brands and users, to jointly develop the market.
Let's take a look at the rich product line ZOVOO will be showcasing at the trade event: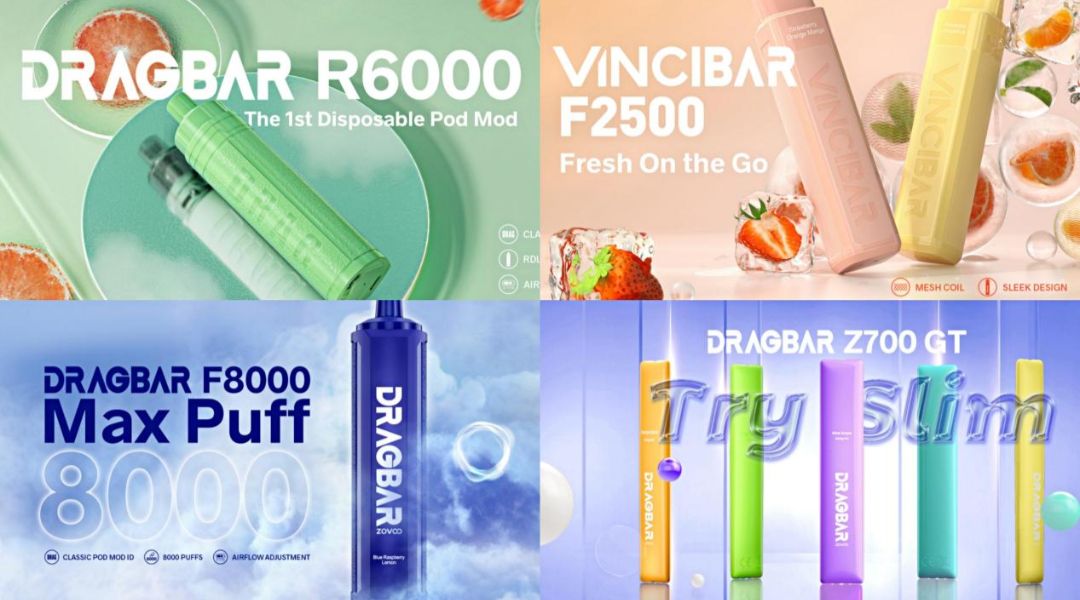 DRAGBAR R6000, the 1st Disposable Pod Mod, perfectly integrates the professional vaping experience with disposables. The addition of an airflow adjustment design is a fun alternative to traditional RDL devices for big cloud fans of the DRAG series. DRAGBAR F8000, up to 8000 puffs, with a high-burst Mesh coil to bring a more durable big-cloud vaping. VINCIBAR F2500, following the classic VINCI fashion appearance, innovatively adopts Kevlar texture design to make it more comfortable to grip. The above three are the annual blockbuster products by ZOVOO, and they have received high praise once listed in the US.
DRAGBAR Z700 GT, the 1st ultra-thin ceramic core disposable e-cigarette. Equipped with the latest GENE TREE Special Edition technology of ZOVOO, it brings exceptional power efficiency and up to 700 puffs, which is the new peak of puffs in 2ml disposable products on the market.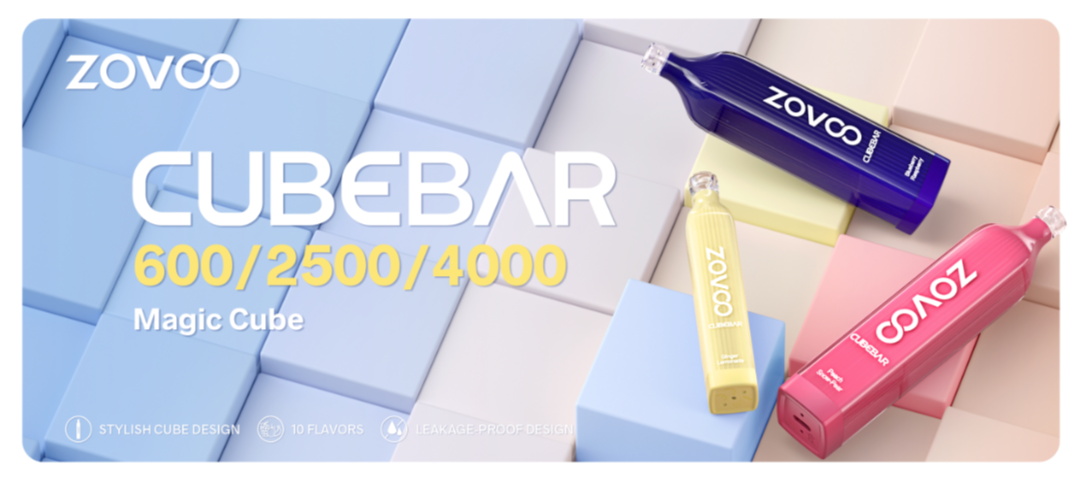 The recently launched new CUBEBAR 600/2500/4000 have a unique stylish cube appearance. The Mesh coil brings superior performance and excellent taste, and a rich taste combination of different sweetness and ice degrees. It is a perfect choice for trend chasers.
ZOVOO will also bring familiar DRAGBAR star products that are popular in the disposable market. DRAGBAR 5000 and DRAGBAR 5000C, the fashionable sleek design is highly recognizable. With the best puffs and taste, it has been favored by many US social media influencers and industry authoritative media. With the dazzling fashion appearance, DRAGBAR 600S is a necessary artifact for trend chasers to participate in parties. Previously, it caused a crowd of spectators in many overseas exhibitions.
ZOVOO is also expected to unveil its first mysterious new box product. What new surprises will it bring to the industry? ZOVOO fans will be able to check it out on site. By participating in the questionnaire survey and interactive games, abundant product experience and gifts are waiting to open. ZOVOO has business consultants on site to introduce policy details for partners who are interested in cooperation.
US is one of the most developed markets for e-cigarettes in the world. In recent years, the demand for disposable e-cigarettes has increased significantly. ZOVOO realized the importance of the US market, increased its exploration efforts, expanded its market share, and its performance continued to rise.
ZOVOO will strengthen the close cooperation with global partners, maintain close contact with consumers around the world, seek new breakthroughs in disposable product research and development, and bring more excellent product experience and services for e-cigarette lovers around the world. For more information, follow ZOVOO on Instagram, Facebook and Tiktok. Let's wait and see at Booth C30723 of ASD Market Week Las Vegas from August 21 to 24!