ZOVOO has taken the vaping world by storm with the DRAGBAR R6000. This unique and innovative device is a game changer in the world of disposable vapes. It is the first 3mg sub-ohm disposable vape with airflow adjustment, making it an amazing option for vapers who are looking for a disposable device with exceptional performance.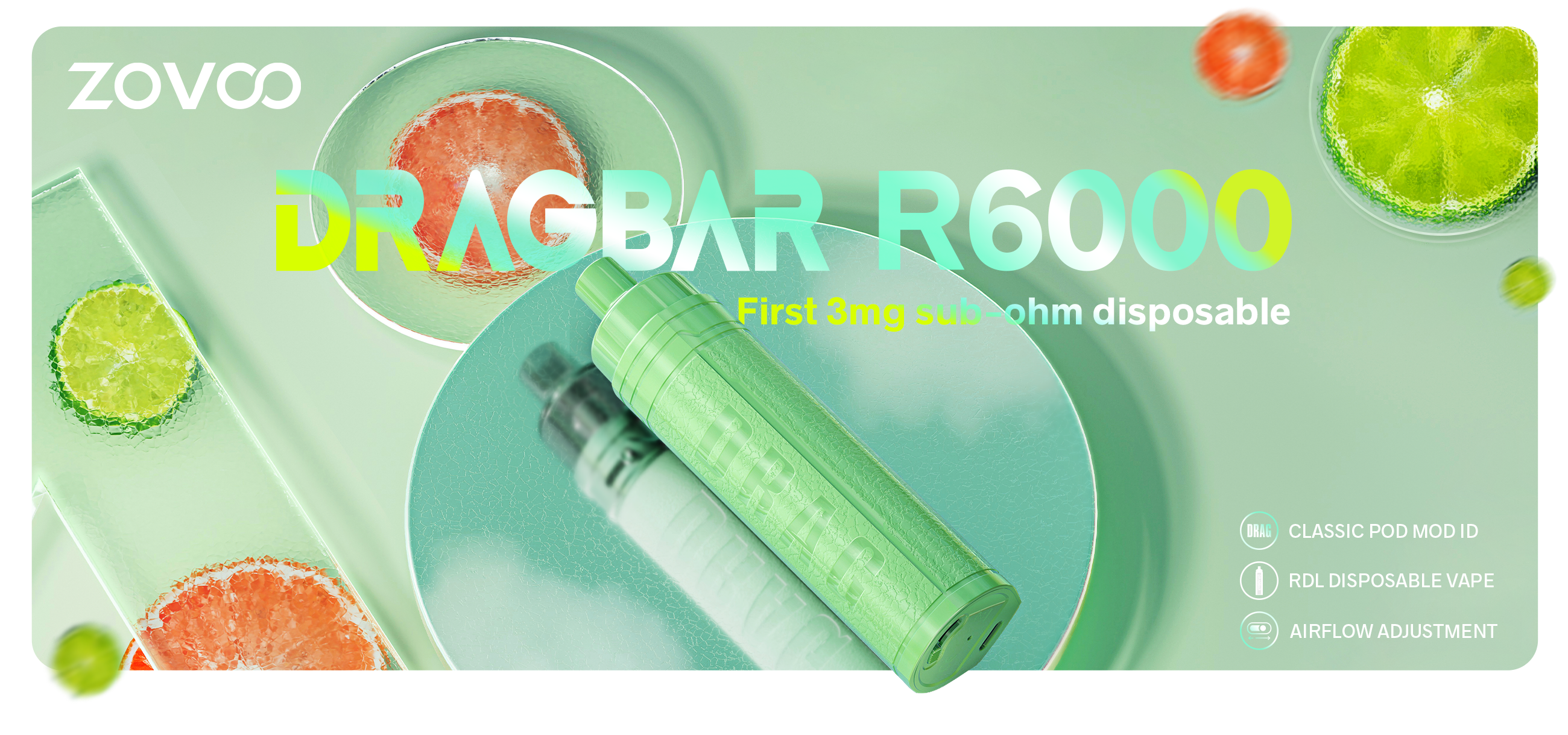 Long-Lasting RDL Vape
DRAGBAR R6000 is a RDL (Restricted Direct to Lung) disposable vape with an impressive 18ml capacity. This means that vapers can enjoy extended vaping sessions without having to worry about refilling or recharging their device. The 18W steady output and 1000mAh battery ensure that the device delivers consistent and reliable performance throughout its lifespan.
First Disposable Vape with Airflow Adjustment
Its airflow adjustment feature allows vapers to customize their vaping experience, from a tighter draw for a more restricted, mouth-to-lung hit to a looser draw for a more open, direct-to-lung hit. This feature is especially useful for vapers who like to switch up their vaping experience or are still experimenting with different vaping styles.
15 Amazing Flavours with Sleek Design
DRAGBAR R6000 is available in 15 delicious flavours, including menthol and fruit blends. Each flavour is expertly crafted to deliver a satisfying and enjoyable vaping experience. The device is also made with high-quality materials and features a sleek and stylish design that is sure to turn heads.
ZOVOO DRAGBAR R6000 is a unique and innovative disposable vape device that offers exceptional performance and customizable features. Its 3mg sub-ohm capability, airflow adjustment, RDL design, 18ml e-liquid capacity, and 1000mAh battery make it a standout option in the world of disposable vapes. With 15 delicious flavours to choose from, you can enjoy a satisfying and enjoyable vape cloud chasing experience with every puff.