On June 4th, Vapexpo Madrid 2023 ended successfully with the enthusiastic participation of Spanish vape fans. As an innovative leader in the field of disposable e-cigarettes, ZOVOO brought a number of excellent disposable products to the event, stood out with a unique tone and charm among brands, and gained many overseas business opportunities.
At the moment, Vapexpo Madrid 2023 in Spain is of great significance to revitalize the confidence of the e-cigarette industry, expand the international market and enhance the awareness of the e-cigarette brand.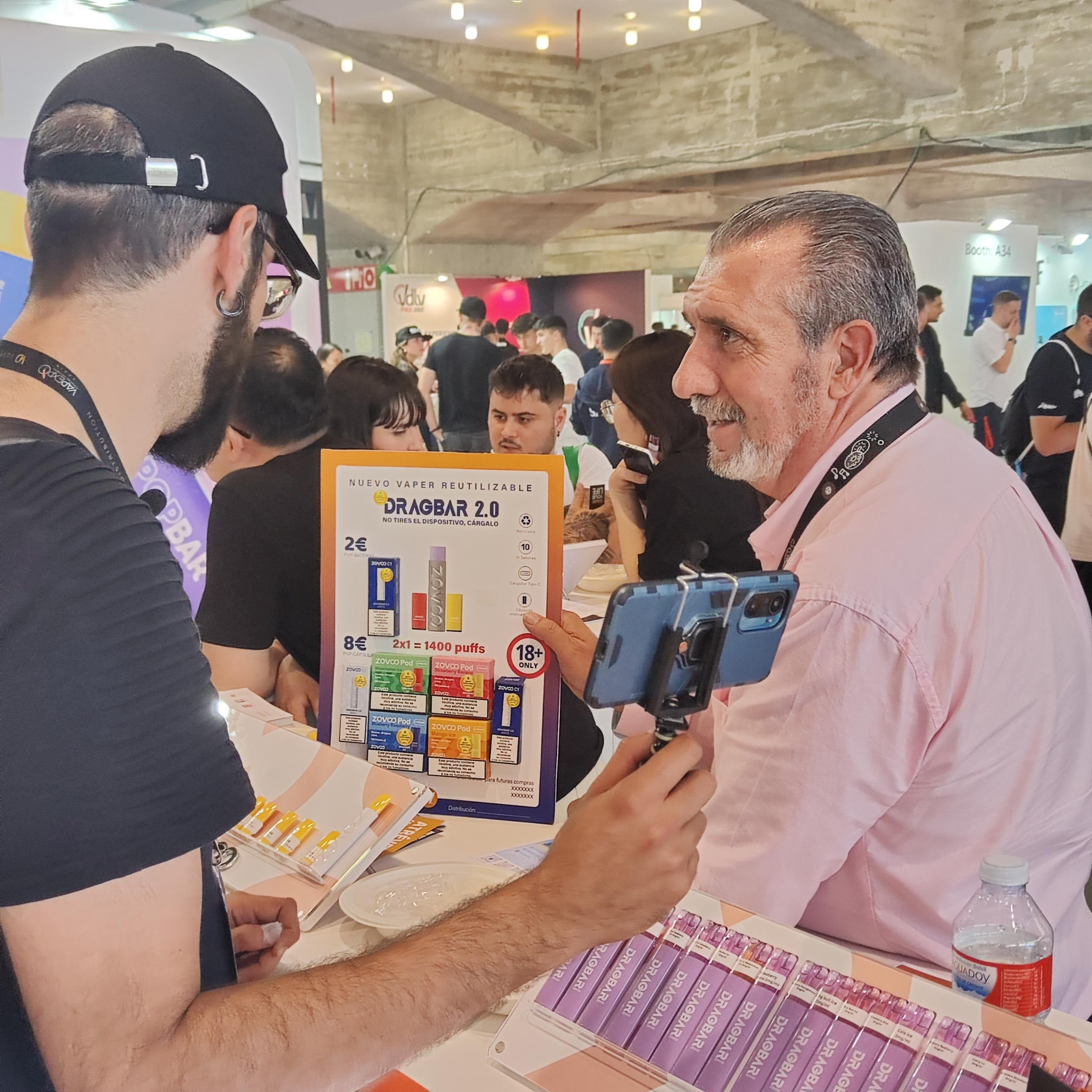 At the lively site, ZOVOO ignited the focus of the audience as soon as it appeared, attracting many audiences to actively interact and discuss the upgrading and innovation of product experience with partners and fans.
ZOVOO has brought a number of eye-catching products to the event, including DRAGBAR Z700 SE, which is the first fully visible oil tank disposable, and DRAGBAR BF600, which adopts Mesh Coil to highly restore the taste and keep the full taste consistent.
Among them, DRAGBAR Z700 SE, which is armed with Gene Tree Ceramic Coil solution offering the technical advantage of ultra-high performance conversion, gained a high degree of topics and strong cooperation intention, and became the star products of the whole event.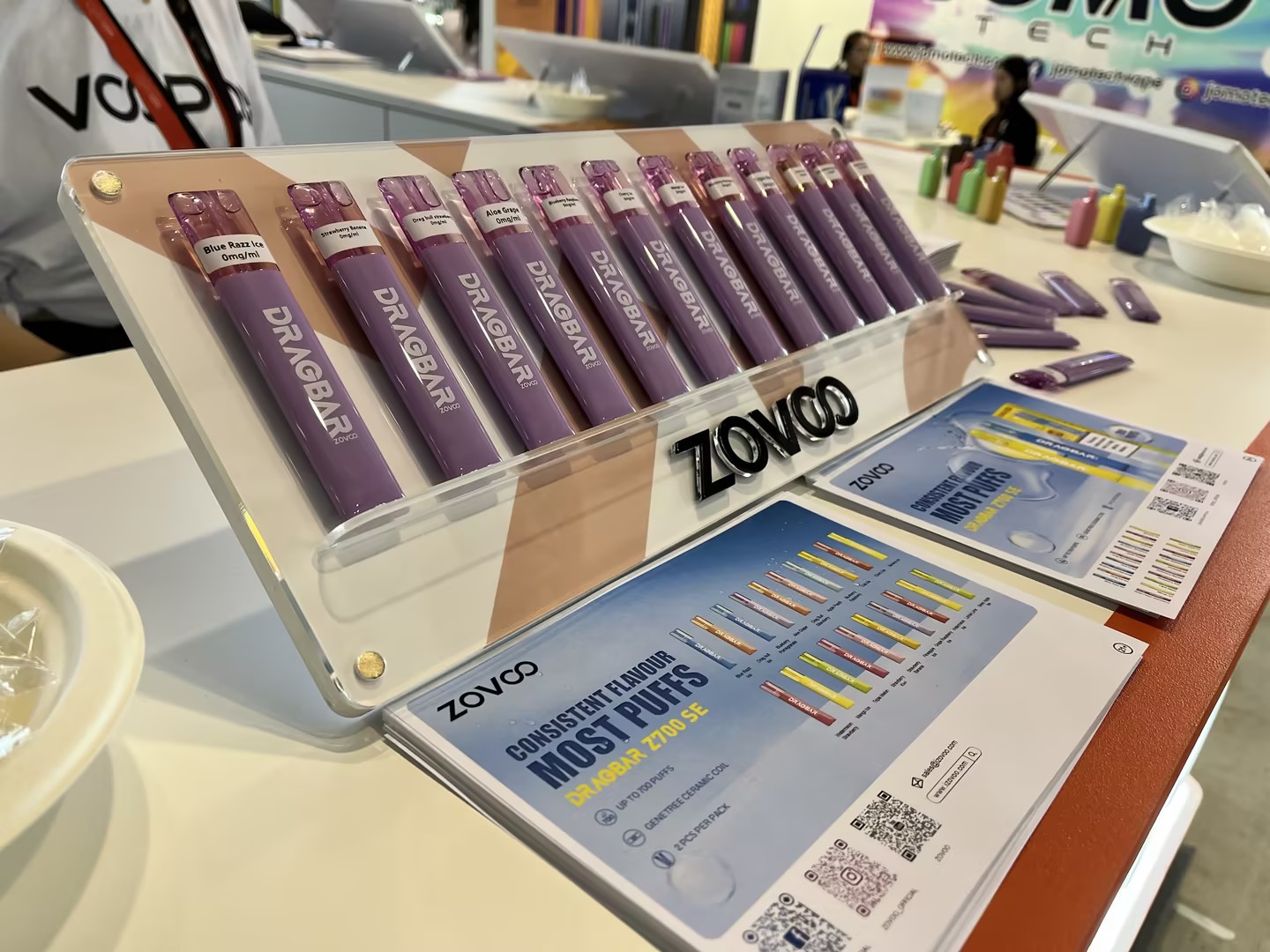 At this show, there was a great deal of excitement, with large crowds of onlookers lining up to play the fun spinning game. Moreover, there were also a number of disposable e-cigarette product review bloggers and shop owners who stopped by the ZOVOO booth to take photos.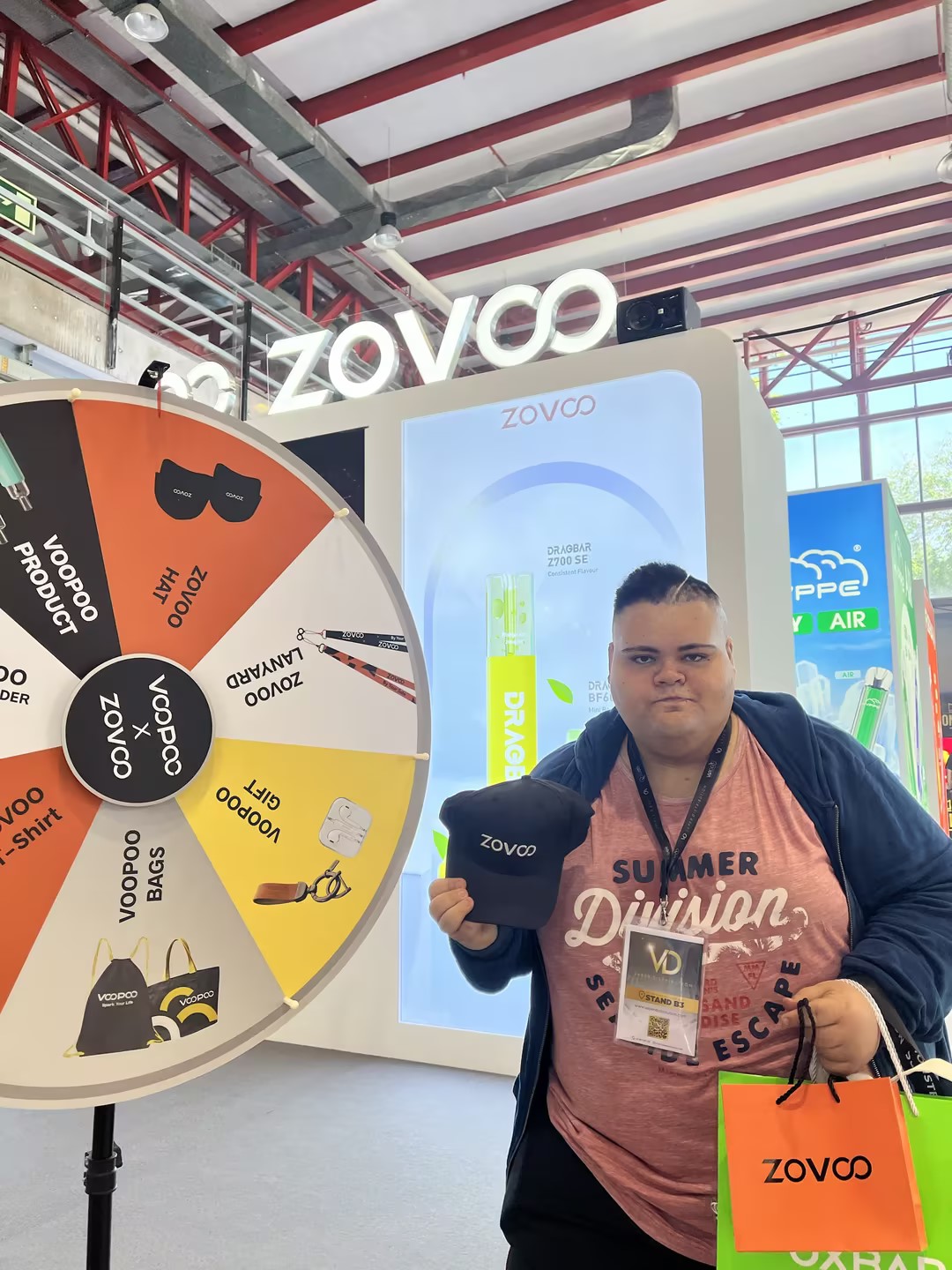 The ZOVOO team was on hand at the event to answer any questions that visitors had about the products. They provided detailed information about the features and benefits of each product, and also offered advice on how to use them effectively.
Overall, ZOVOO's participation in the Vapexpo Madrid 2023 was a huge success. The company's star products were well-received by visitors, and the team's expertise and knowledge helped to further enhance the company's reputation as a leading manufacturer of electronic cigarettes.
WARNING: This product contains nicotine which is a highly addictive substance.