ZOVOO, ein führender Hersteller von Einweg-Vaping-Geräten und -Zubehör, freut sich, seine Teilnahme an der "The Hall of Vape 2023" bekannt zu geben. Diese internationale Fachmesse für Vaping-Produkte findet vom 6. Maith bis 7. Maith auf der Messe Stuttgart in Deutschland statt.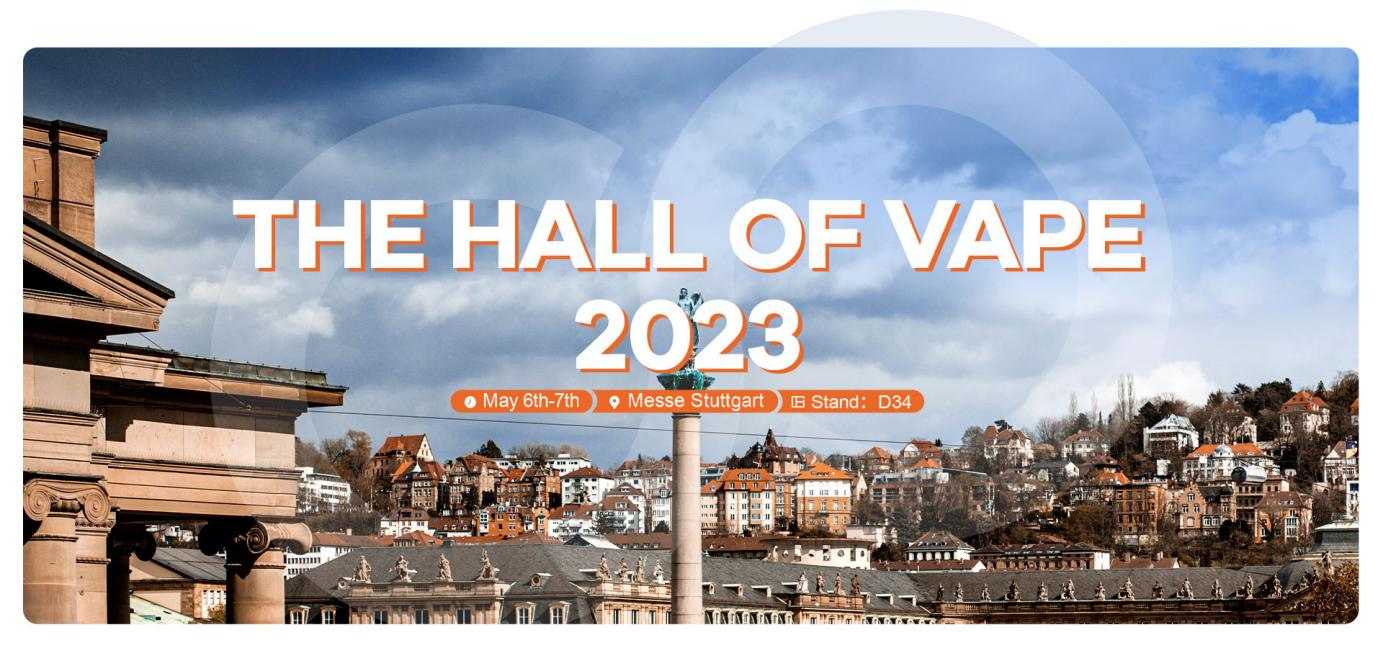 ZOVOO wird seine neuesten Produkte vorstellen, darunter die DRAGBAR Z700 GT, Dragbar Z700 SE, Dragbar 600S, Dragbar C1 & POD und Vincibar F600. Diese Produkte vereinen modernste Technologie, schlankes Design und Benutzerfreundlichkeit, um Vapern das ultimative Vaping-Erlebnis zu bieten.
Der Dragbar C1 & POD ist die jüngste Ergänzung der ZOVOO-Produktreihe von Verdampfern, die noch nicht auf dem Markt sind. Es ist ein revolutionäres Gerät, das ein einzigartiges, kostengünstiges und umweltfreundliches Dampferlebnis bietet. Als Ersatz für andere Pod-Geräte ist das Dragbar C1&POD-Gerät leicht und hat ein symmetrisches Design, das spielerische und dennoch wirtschaftliche Vorteile bietet. Der Dragbar C1&POD ermöglicht mit seiner Jelly-Farbe ein einziges Gerät mit mehreren Farben, die mit 10 verschiedenen Farben frei gewechselt werden können und voller Spaß sind.
Der Dragbar Z700 SE und der Dragbar Z700 GT sind auch die neueste Ergänzung zu ZOVOOs Angebot an leistungsstarken Einweg-Dampfgeräten. Die hohe Effizienz und der niedrige Verbrauch von GENE TREE Ceramic Coil bringt beiden Produkten eine längere Dampferfahrung (700 Puffs). Zusätzlich zu den neuen Produkten wird ZOVOO auch die beliebte Vincibar F600 vorstellen, das zierliche und tragbare Modell, das sich durch sein faszinierendes Aussehen auszeichnet.
Besuchen Sie ZOVOO am Stand D34,60㎡ auf der "The Hall of Vape 2023", um die neuesten Produkte zu erleben. Die Vertreter von ZOVOO werden vor Ort sein, um alle Fragen zu beantworten und Informationen über die Produkte und Dienstleistungen zu geben.
Instagram: https://www.instagram.com/zovoo_official/
Facebook: https://www.facebook.com/zovootechofficial