March 1st, world's leading compliant disposable e-cigarette ZOVOO released a new disposable product of DRAGBAR star series, DRAGBAR B5000 Cosmic Edition, which is a new blend of flavors added to DRAGBAR B5000. Based on its predecessor, it has upgraded the appearance and flavor. The gradient color design makes it more radiant.
Small Size, Big Surprise. DRAGBAR B5000 Cosmic Edition has a small size and up to 5000 puffs. It contains a mixture of fresh fruit flavors, with highly restored taste and fulfilling clouds. It is a revolutionary new disposable vape that stands out, enjoying a subversive new vaping experience!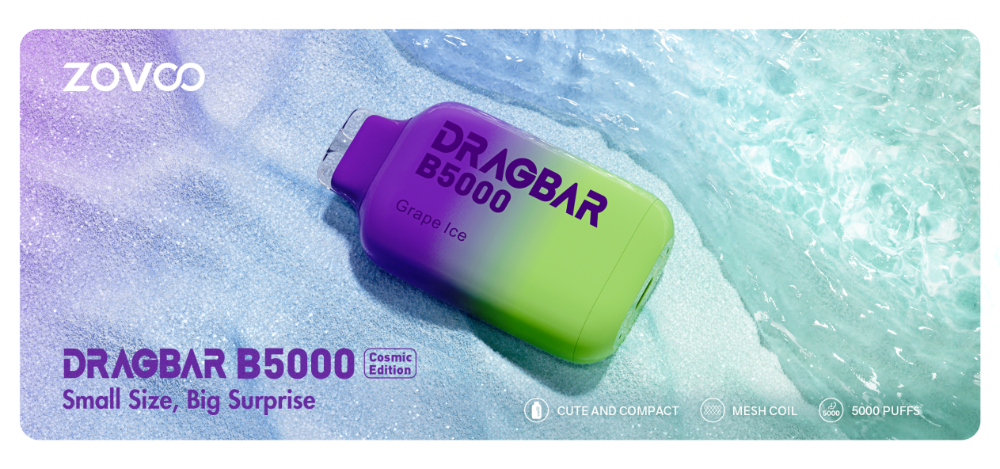 Cute and compact, up to 5000 puffs
DRAGBAR B5000 Cosmic Edition cleverly uses the cute box design to create a new simple style. It has a compact size that fits in your palm better than ever. Hold it and love it.
13ml large capacity, farewell to anxious e-liquid consumption. 5000 puffs meet a long-lasting vaping experience. Equipped with 500mAh battery capacity and Type-C fast charge, more pleasant vaping can last longer.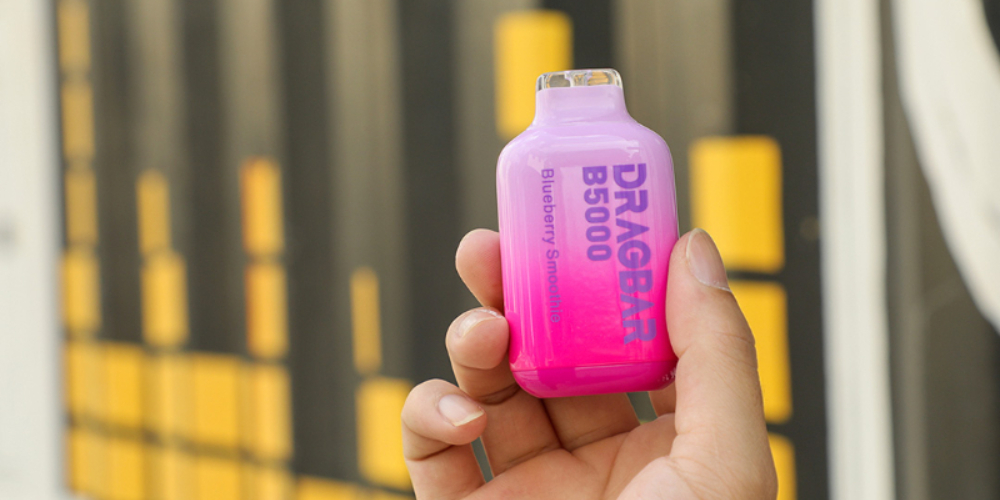 Symmetric structure, new gradient color design
The well-designed symmetrical box structure makes the appearance more beautiful, while achieving the harmony and unity of vaping performance and grip sense.
DRAGBAR B5000 Cosmic Edition is designed with gradient colors to give vapers more enjoyment. Every detail deduces the fashion trend and leads to the ultimate aesthetics.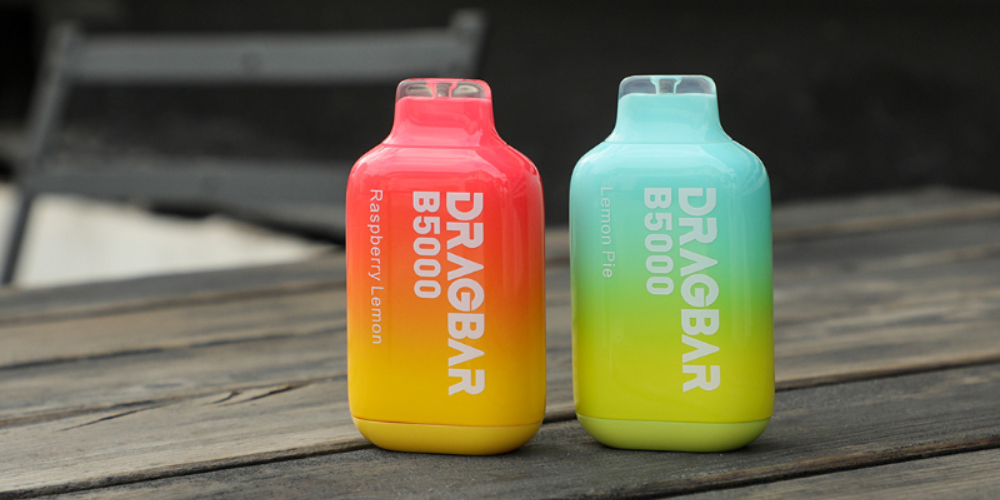 Mesh Coil Inside to deliver exquisite flavors
The upgraded Mesh Coil inside delivers exquisite and rich flavors of each puff. The instant burst of throat hit forms a unique vaping aura between lips.
Mesh Coil highly restores the taste of every puff, and the fresh taste is consistent. Oil leakage proof design provides a better guarantee for vaping, creating a full and lasting pleasant vaping experience.
Silky texture, crystal mouthpiece
DRAGBAR B5000 Cosmic Edition adopts unique frosted texture technology to bring a satiny shine, silky grip feeling. The crystal mouthpiece perfectly fits your lips with better wrapping.
15 delightful mixed flavors, always something new
Create new flavors that break out of the norm, give your taste buds more freedom. DRAGBAR B5000 Cosmic Edition releases 15 mixed tastes to choose from: Strawberry Kiwi, Root Beer, Tropical Rainbow Blast, Strawberry Banana, Peach Mango Watermelon, Grape Ice, Raspberry Lemon, Wildberry Mojito, Blueberry Smoothie, Pineapple Coconut, Blueberry Fusion, Fruits Wonderland, Lemon Pie, Pink Lemonade and Citrus Gardenia.
DRAGBAR is ZOVOO's star product line, known for its compactness and great taste. Incorporating a fashionable and pioneering design concept, DRAGBAR brings a new generation of puffing experience to users.
Since its launch in 2020, ZOVOO has been popular in the US, UK, Europe, Southeast Asia and other regions, and has been unanimously favored by customers and influencers. Moreover, it has been recognized by industry authorities, winning 12 heavyweight awards in 2022. and continuously hot on major e-cigarette websites.
In the current highly competitive disposable vape market, ZOVOO has always adhered to compliance standards, innovated to create quality e-cigarettes, and forged a global leading brand. ZOVOO will bring more excellent product experience and service for vapers.