On April 26th, National Convenience Show 2023 wrapped up successfully with the enthusiastic participation of UK e-cigarette fans. As world's leading compliant disposables brand, ZOVOO exhibited with a number of its star product DRAGBAR Z700 SE and stood out among many brands with its unique tone and charm, harvesting many overseas business opportunities.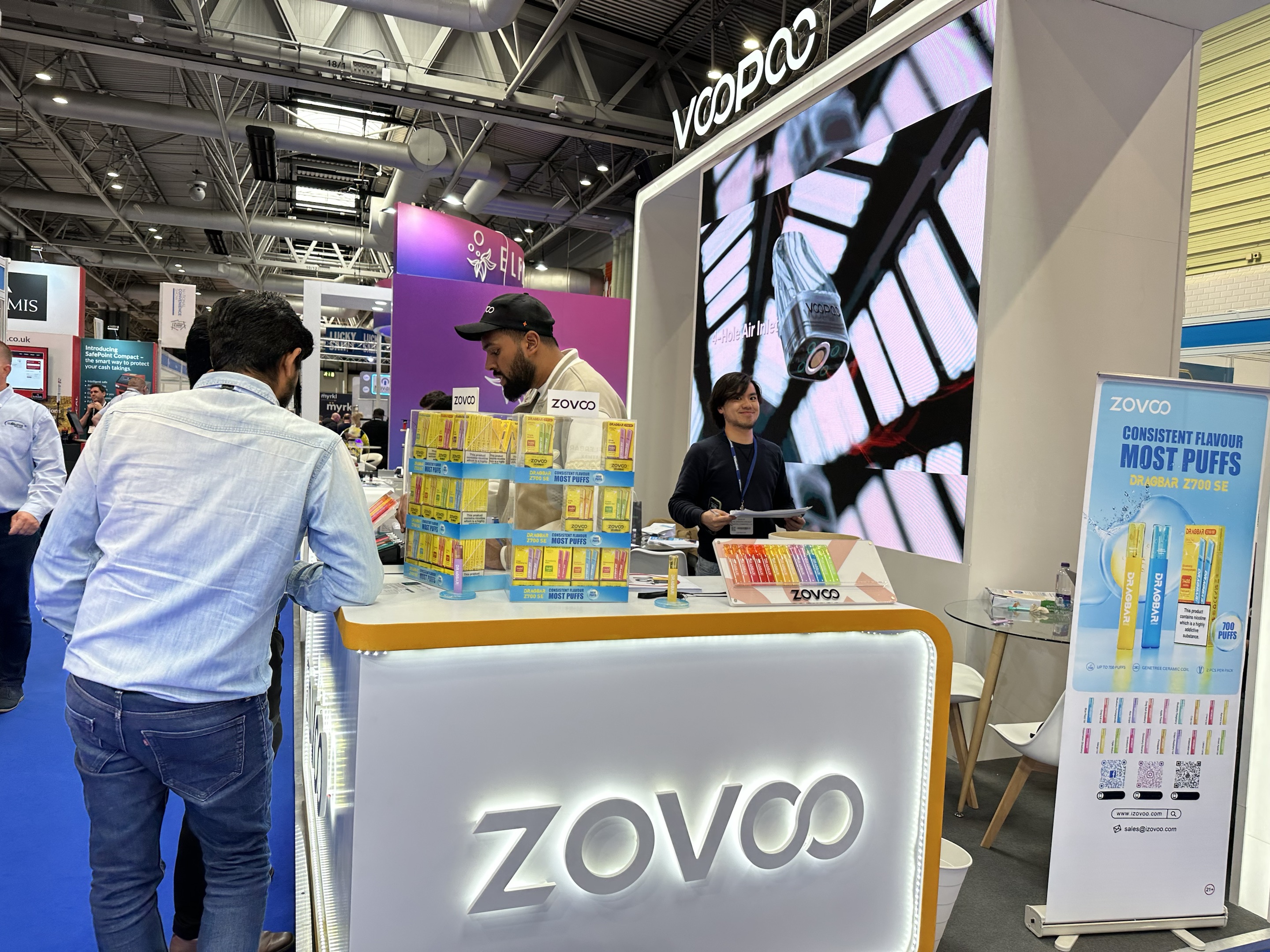 The National Convenience Show is not only the biggest world-class event for the convenience-retailing sector, providing a single platform for the whole market to come together-suppliers, wholesalers and retailers. This year, the show has gathered over 1,000 global vendors and nearly 90,000 professional audiences and buyers from all over the world.
At this show, ZOVOO showed its glamour and charm and successfully attracted a very large amount of followers to learn about and try the stylish and excellent products. ZOVOO's eye-catching star product jointly launched by its sister brand VOOPOO, DRAGBAR Z700 SE, was a great shock to the event.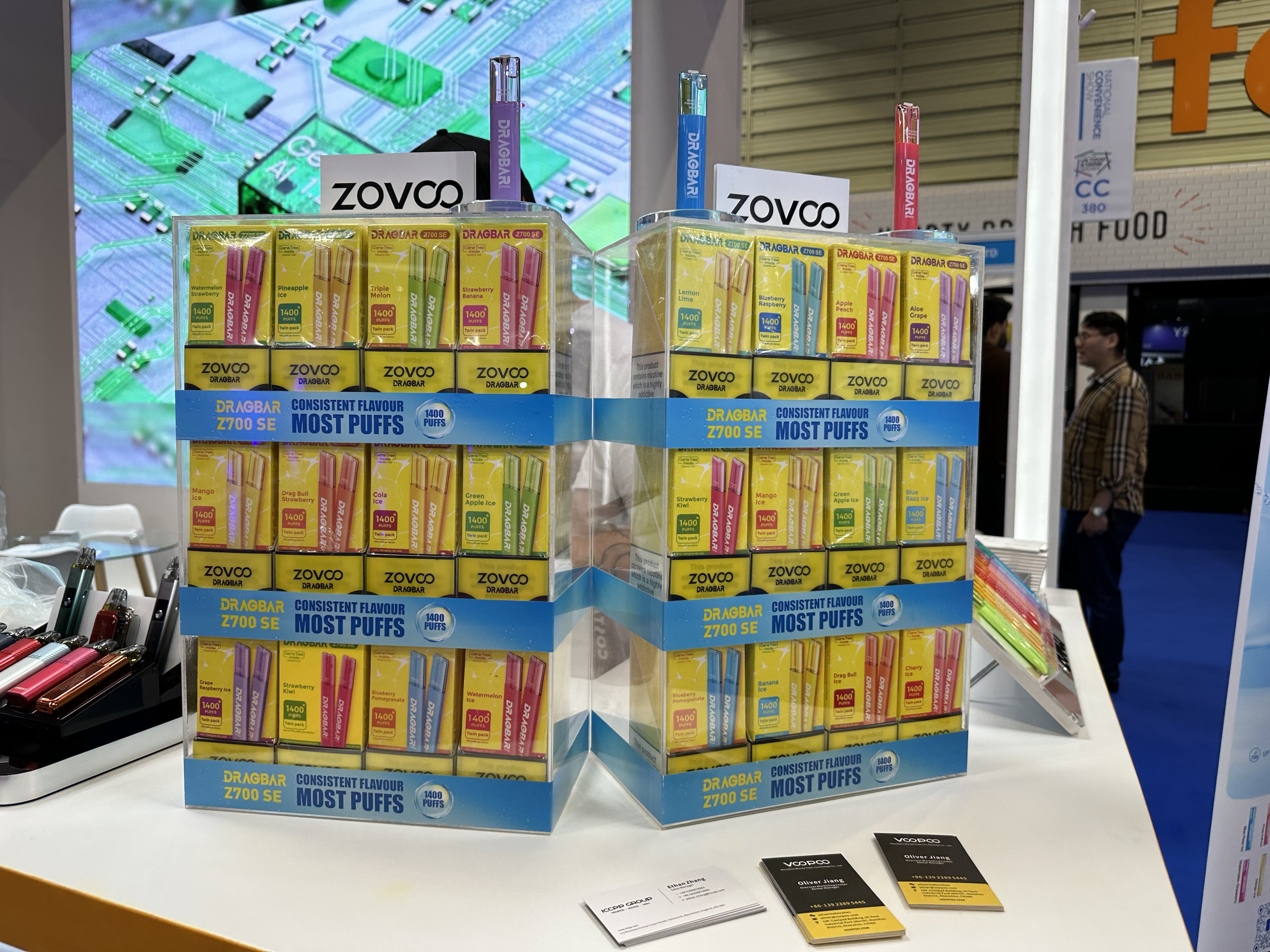 The brand new DRAGBAR Z700 SE is a disposable product with a transparent oil tank and ultra-thin design. It comes with 50 mixed flavors and 700 puffs. The exclusive GENE TREE  ceramic coil technology allows the product to produce consistent flavour and most puffs for larger volume cloud with efficient nicotine delivery and at the same time generate harmless zero dust for a pure vaping experience.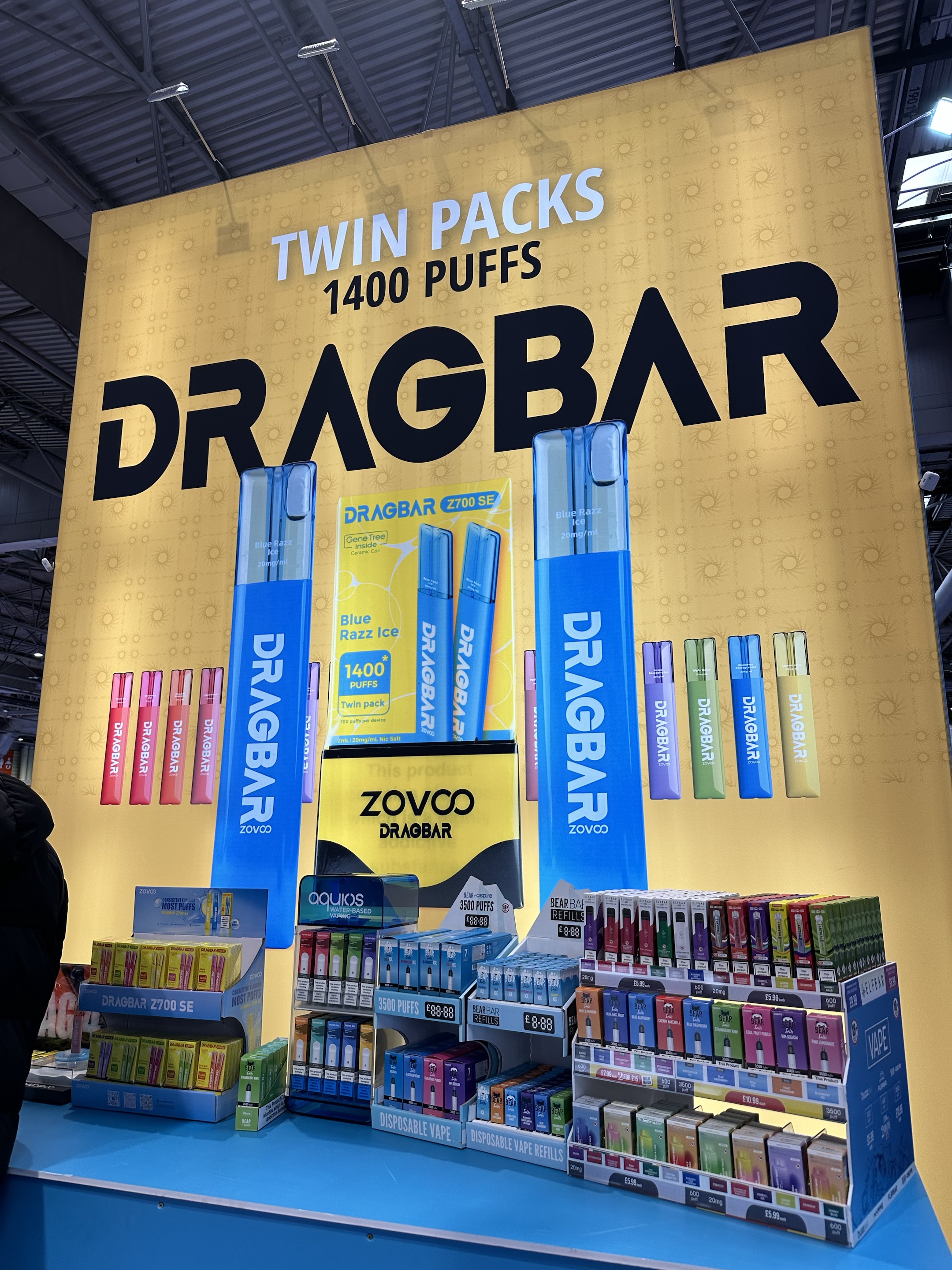 The United Kingdom is one of the most developed markets for VAPE in the world, and the demand for disposable vapes has grown significantly in recent years. ZOVOO team continues to dig deeper into the needs of the users in the UK. The innovative exploration of appearance, optimization of product details, and assurance of taste have made ZOVOO products continue to be loved by vapers in the UK.
ZOVOO takes "By your side" as brand slogan, and always adheres to the business philosophy of "user-focus", trying to provide global consumers with richer and diversified product choices, as well as safer and more pleasant product experience.
For more information, please visit https://www.izovoo.com/ and follow ZOVOO on Instagram, Facebook and Tiktok.
Instagram: https://www.instagram.com/zovoo_official/
Facebook: https://www.facebook.com/zovootechofficial
Tiktok: https://www.tiktok.com/@zovoofans
*During internal testing, Dragbar Z700 SE can support 700 puffs at maximum. (The actual number of puffs will be affected by personal vaping habits)
WARNING: This product may be used with e-liquid products containing nicotine. Nicotine is an addictive chemical.