ZOVOO, a leading manufacturer of disposable vaping devices and accessories, is pleased to announce its participation in "The Hall of Vape 2023". This international trade fair for vaping products will be held from May 6th to May 7th at Messe Stuttgart in Germany.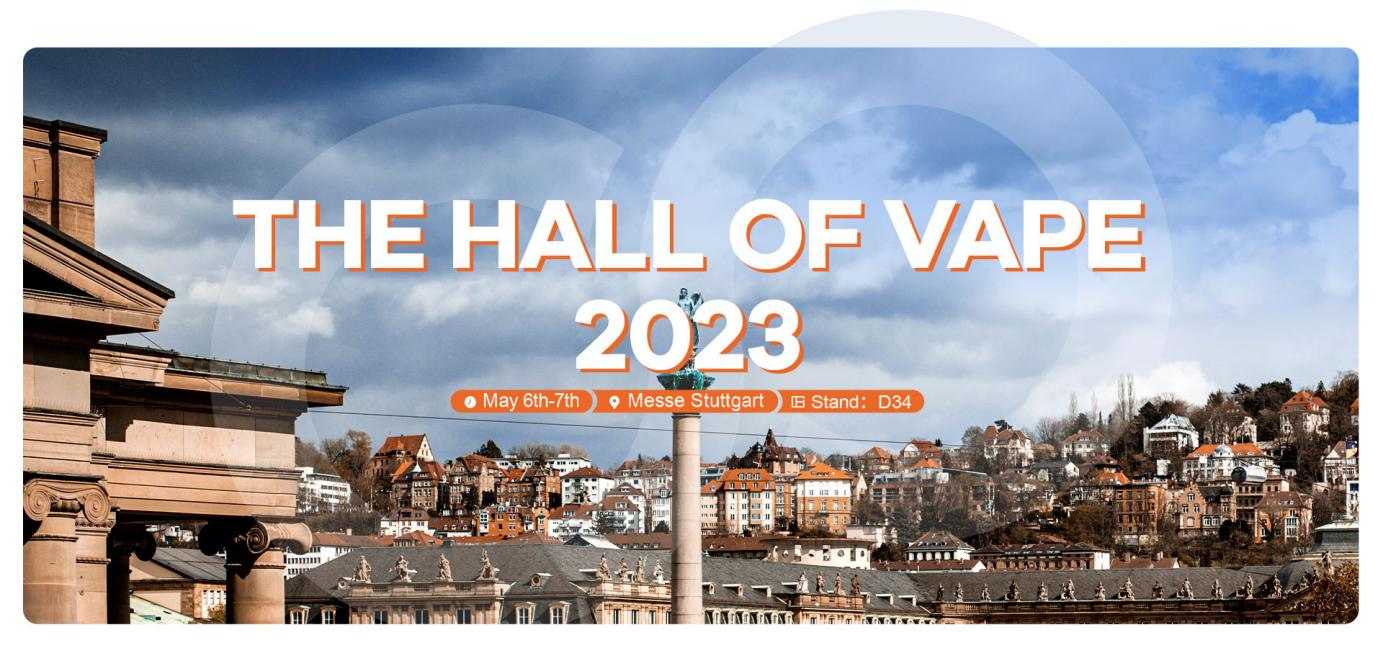 ZOVOO will showcase its newest products, including the DRAGBAR Z700 GT, Dragbar Z700 SE, Dragbar 600S, Dragbar C1 & POD, and Vincibar F600. These products combine cutting-edge technology, sleek design, and ease of use to provide vapers with the ultimate vaping experience.
Dragbar C1 & POD is the latest addition to ZOVOO's lineup of vaping devices that has not launched in the market. It is a revolutionizing vaping device that offers a unique, cost-effective, and eco-friendly vaping experience. Replacing other pod devices, the Dragbar C1&POD device is lightweight with symmetrical designs that offer playful yet economical benefits. With its jelly-colored feature, Dragbar C1&POD enables a single device with multiple colors, which can be freely changed with 10 different colors and full of fun.
The Dragbar Z700 SE and Dragbar Z700 GT are also the latest addition to ZOVOO's lineup of high-performance disposable vaping devices. The high efficiency and low consumption characteristics of GENE TREE Ceramic Coil brings both products longer vaping experience (700 puffs). With a sleek design, they are perfect for vapers who demand the best in both performance and style.In addition to the new products, ZOVOO will also showcase the popular Vincibar F600, the dainty and portable model that is notable for its fascinating shades appearance.
Visit ZOVOO at booth D34,60㎡ at "The Hall of Vape 2023" to experience the latest products. ZOVOO's representatives will be on hand to answer any questions and provide information about the products and services.
Instagram: https://www.instagram.com/zovoo_official/
Facebook: https://www.facebook.com/zovootechofficial