ZOVOO recently participated in the AIt Pro Expo 2023 held in Medellin, Colombia. The company showcased its star products at Booth 438, which attracted a lot of attention from visitors.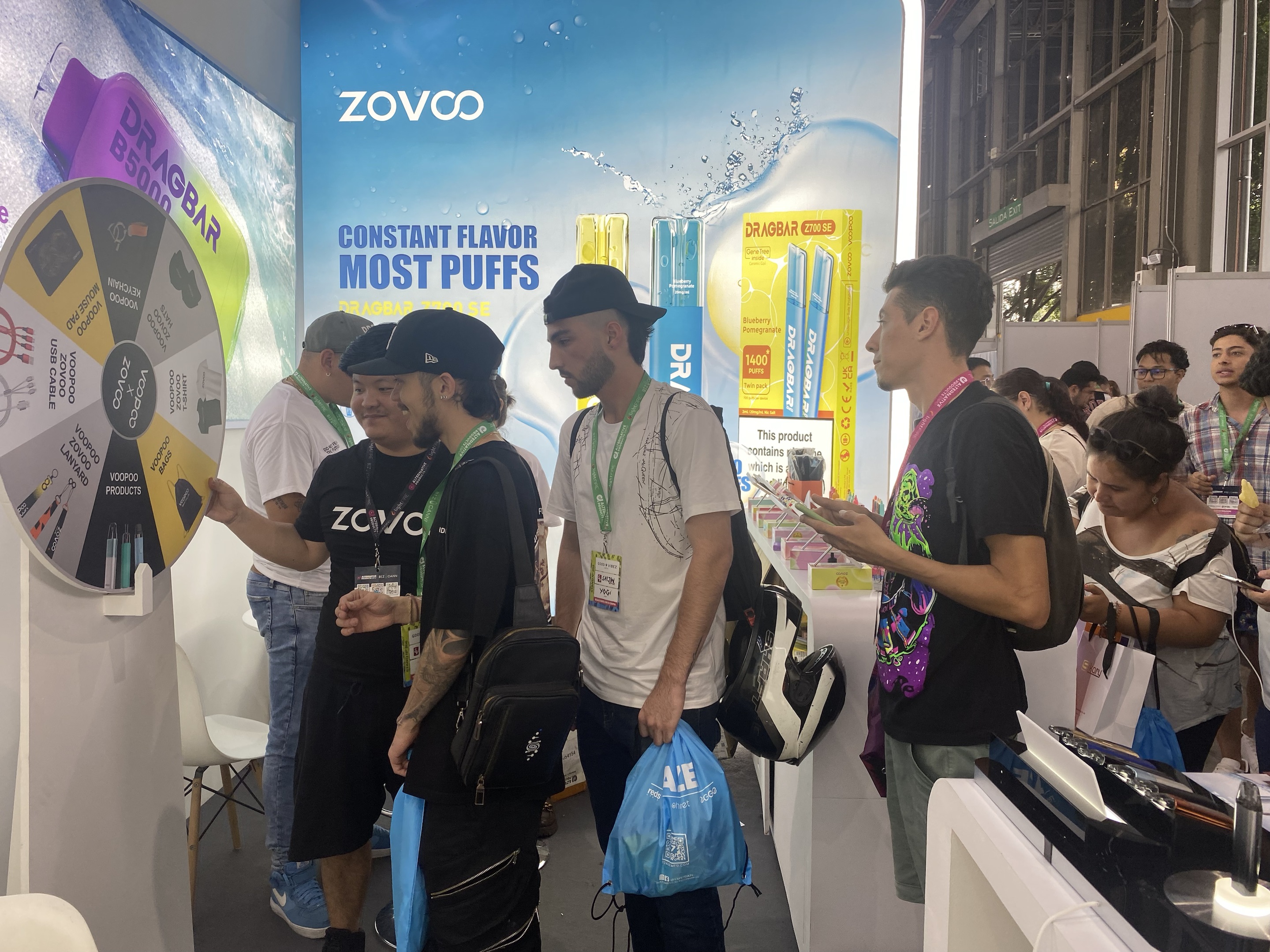 The DRAGBAR B5000, DRAGBAR B5000 COSMIC EDITION and the newly launched DRAGBAR S1/POD were the popular products that were displayed at the event. These products are known for their high-quality and unique features, which make them stand out in the market.
The DRAGBAR B5000, with its sleek and stylish design, was one of the most popular products at the event. The DRAGBAR B5000 COSMIC EDITION, with its eye-catching cosmic design, was also a hit among visitors. It offers the same high-quality vaping experience as the DRAGBAR B5000, but it has upgraded the appearance and added new blend of flavors based on its predecessor.
The newly launched DRAGBAR S1/POD was another product that attracted a lot of attention at the event. It is the world's first dual-suction (oral & pulmonary) disposable product. The pod system that is designed to provide an easy and convenient vaping experience. Besides the outstanding functionality, the leather texture provides the ultimate experience of fingertip touch.
The ZOVOO team was on hand at the event to answer any questions that visitors had about the products. They provided detailed information about the features and benefits of each product, and also offered advice on how to use them effectively.
Overall, ZOVOO's participation in the AIt Pro Expo 2023 was a huge success. The company's star products were well-received by visitors, and the team's expertise and knowledge helped to further enhance the company's reputation as a leading manufacturer of electronic cigarettes.
WARNING: This product may be used with e-liquid products containing nicotine. Nicotine is an addictive chemical.